Installment 5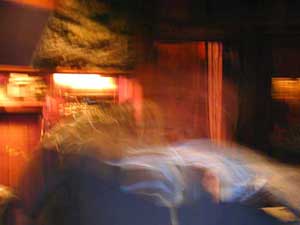 When several of us sat down together to discuss what would become "The Avalon Project" on a five-hour conference call (including women from the San Francisco-Bay Area, New York and Philadelphia) in October, one of the themes that emerged was visibility. Our webmaven, Barbara Brust, suggested that there was no better way to celebrate feminist process than to show it. This section, then, is dedicated to sharing "the making of Avalon."
Below we are posting photos from various meetings, rehearsals and recording sessions as this work-in-process unfolds. We hope you enjoy this "back-stage" look.
To speak to us about booking Margie in concert contact: Info@margieadam.com

The Avalon Recording Sessions
The recording is very close to being finished now. We have completed the"mix" where we stir together the wonderful parts that the musicians have played to create the fine "stew" that is every song. This latest installment of the making of "Avalon" is a photo gallery of precious people who have inhabited Fantasy Studio D since January 16. Behind each one of these photographs is a story filled with joy and delight, great effort and a passionate belief in the power of music to change hearts and minds.
Oh, and get this! A long-lost recording of Dusty Springfield singing my song "Beautiful Soul" has surfaced on a CD just released on Hip-O Records called… incredibly…'Beautiful Soul – The ABC/Dunhill Collection."
Check Dusty's version and my original version from Margie Adam. Songwriter.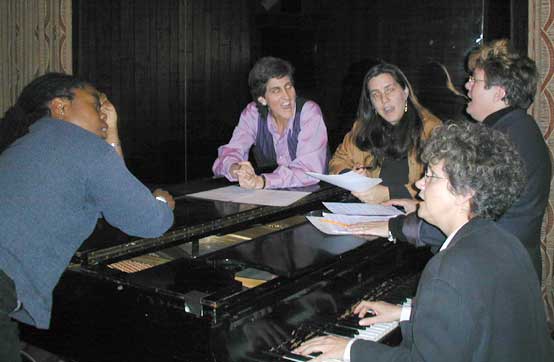 Mary Fettig




Michell Sell




Jeanette Wrate




Margie in the Midst




Margie Doing Lead Vocals




Stephen Hart




Stephen and Margie Confer




Recording Board - Endless Choices

Barbara Higbie




Nina Bombardier - Queen of Fantasy Studios




Diane Lindsay




The BGs - Melanie, Freyda, Libby and Sue




Kerry at her desk!




Freyda Epstein




Margie Rehearsing




Julie Childs Preparing Fuel



Next installment: "Avalon" is in Launch Count-down!
For more information: Pleiades Records