Margie Adam is a singer-songwriter-pianist whose commitment to peace and justice shines powerfully through her songs, her performance, and her life-long involvement in progressive issues. Born in Lompoc, CA in 1947, Margie was raised by a newspaper publisher and piano teacher in a household pulsing with politics and culture. She began playing the piano as soon as she could climb up on the piano bench. Her performance career was launched in 1973 at an open mic session at Kate Millett's legendary Sacramento Women's Music Festival.
From early celebrity as a feminist singer-songwriter, she developed the unique interplay of piano and voice, lyric and melody, of spirit and talk that is the unique theatre of Margie Adam. A composer as we ll as a songwriter, she introduced a special brand of pop-jazz solo piano music to audiences and helped establish women's music as a political and cultural force.
Singer, Songwriter, Composer, Activist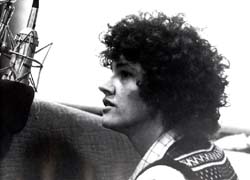 A fifty-city tour to promote her first album Margie Adam. Songwriter. on Pleiades Records culminated at the historic National Women's Conference in Houston in 1977 where Margie performed "We Shall Go Forth!" with 10,000 women singing three-part harmony. The song is now in the archives of the Political History Division of the Smithsonian Museum.
In 1980, Margie released Naked Keys and uncovered an enthusiastic audience for solo piano music that continues today. The same year, the National Women's Political Caucus sponsored Margie on a national tour to raise funds for feminist candidates.
The leadership of 80 women's organizations attended Margie's concert with Sweet Honey In the Rock and Malvina Reynolds at Constitution Hall. The event coincided with the July 1, 1982 ratification deadline of the Equal Rights Amendment. It also marked the release date of her live album We Shall Go Forth.
Return From "A Radical's Sabbatical"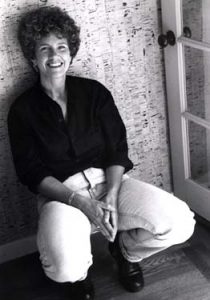 After releasing Here Is A Love Song, a collection of her love songs, Margie came off the road in 1984 for a "Radical's Sabbatical." In 1990, convinced her career in music was finished, she accepted an invitation from Olivia Records to release The Best of Margie Adam (recently re-mastered with bonus track and re-issued on Pleiades Records) as part of their Best of Women's Music series.
To the surprise of everyone, especially Margie Adam, she began to write music again almost immediately. As she developed this new repertoire, she made the decision to perform again. The 1992 national tour which resulted led her to gather together a group of women musicians to record her sixth album, Another Place.
In 1996, she recorded Soon and Again, her second solo piano recording, which inspired the Three Of Hearts tour with solo pianists Liz Story and Barbara Higbie.
Margie gave her musical support to feminist bookstores in a 1998 tour organized to help draw attention to the indispensable services these women's businesses provide.
Adam's eighth recording, Avalon, was released in 2001 on her label, Pleiades Records. In order to fully explore the intention of each song, she gathered a complex mix of jazz, pop and folk players and vocalists for the effort. This collection of vocal and instrumental music is her most revealing and contemplative work to date, with her passion for community taking center stage.
Margie has said,
"Avalon is for those of us who continue to believe in the possibility of compassion and justice and who cup this flame with our hearts and hands."
Margie's interest in documenting women's history and in particular the contributions of feminist lesbians, led her to join with Woman Vision Films to become associate producer of "Radical Harmonies: A History of Women's Music," which premiered to enthusiastic audiences in Summer 2002. She is also associate producer for the film-in-progress "No Secret Anymore: The Times of Del Martin & Phyllis Lyon" slated to open February 2003.
Margie launched a collaboration with Lauren Artress, founder of Veriditas, The World-Wide Labyrinth Project in 2002. The two debuted "At The Edge: A Conversation Between Seeker and Activist with Music and the Labyrinth" at Grace Cathedral in San Francisco, California. This complex mix of conversation, song, story-telling, piano improvisation, labyrinth walk and discussion was presented in various venues across the United States in 2002-03.
2004 was a year when Margie focused more directly on political activism. In April, she was invited to kick off the March For Women's Lives with a performance of "We Shall Go Forth!" in front of one million pro-choice people. Later in the year, she helped produce fund-raisers and walked precincts in Florida for the Kerry campaign. The quiet hum of spirit that has always resonated in Margie Adam's music has now surfaced full force in her latest release, PORTAL a meditation DVD featuring choreographed imagery of Scotland's ancient Callanish Stones with a haunting jazz soundtrack and a CD compilation of her contemplative solo piano music. Deeply informed her work with the labyrinth and her travels to Scotland, this unusual new 2-disc CD/DVD set combines the rich core of her piano performances with a new visual element of her artistry: photography in motion.